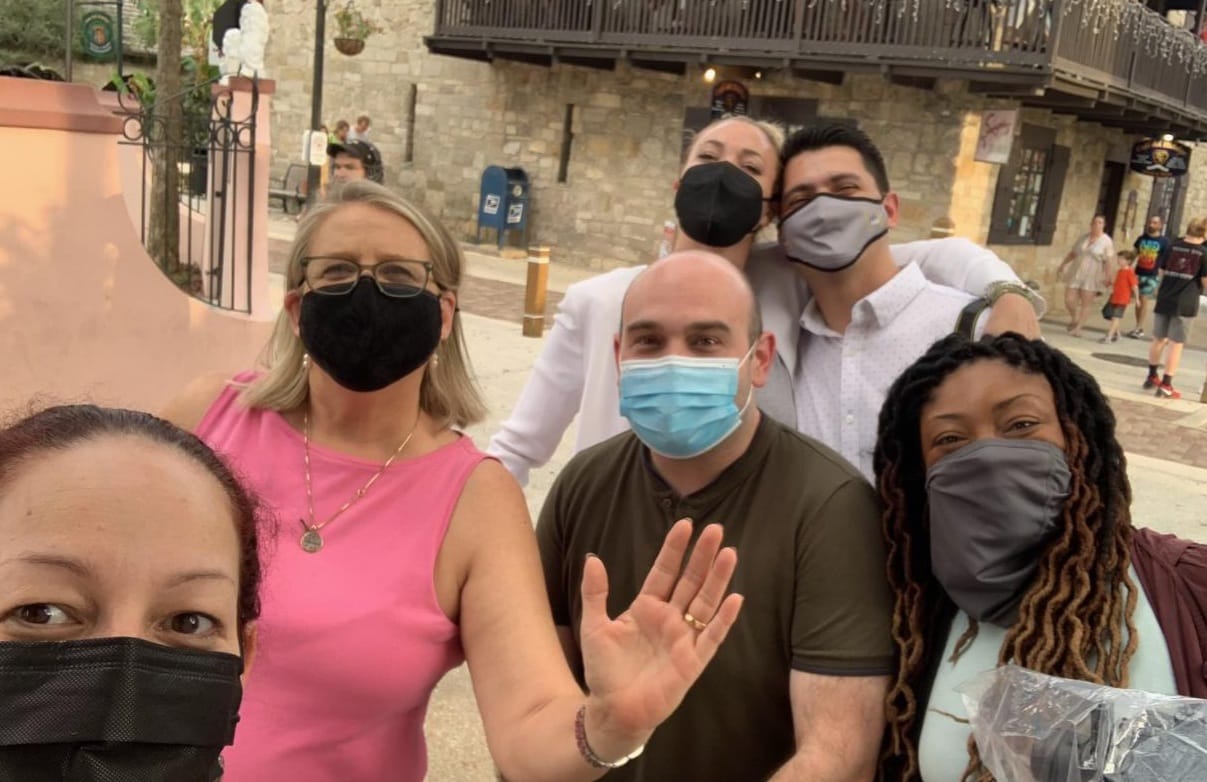 The syndicated travel and lifestyle show "The Jet Set," hosted by Bobby Laurie & Nikki Noya were seen on-location in St. Augustine, Florida with its Spanish-language counterpart, "The Jet Set en Espanol," hosted by Juan Albarran filming segments for national television.
Photo of The Jet Set en Espanol Host Juan Albarran with an Alligator
Grab your boarding pass! The Jet Set TV is currently traveling the country filming for its upcoming 6th season on the air!
Hosts of the show, Bobby Laurie and Nikki Noya, along with The Jet Set en Espanol host Juan Albarran, were spotted on the streets of St. Augustine, Florida March 18th and 19th filming segments at local landmarks, restaurants and attractions.
In a jam packed day and a half shoot the show filmed around Plaza de la Constitucion, St George Street, and dined at Llama Restaurant and Columbia.
Nikki Noya, co-host of the show said "This has been an amazing trip! The city is beautiful and it's so nice to walk down the street and hear live music again." Co-host and travel contributor seen on NBC News, Bobby Laurie added "I was happy to see restaurants are out of available reservations, hotel's are booked, and people are out supporting local businesses safely." 
The show also filmed segments in Spanish for its digital platforms. Host Juan Albarran chatted with Luis and Anes of St Augustine Boat and Walking Tours whom also offers Spanish language tours around the city.  
Before departing back for Washington, D.C., the show stopped the Alligator Farm to experience alligators and tortoises first hand with an interactive experience and interview with animal expert Jim. Viewers who don't speak Spanish may want to tune into the Spanish version of the program when it airs for an interesting situation between host Albarran and an alligator! 
Executive Producer and Director of Photography April Carter said "We are thankful to Barbara at the St Augustine, Ponte Vedra & The Beaches Visitors and Convention Bureau for putting this trip together for the show and our viewers. We're confident everyone will fall in love with St. Augustine just as we did."
The segments filmed in St. Augustine for The Jet Set are expected to air late summer, early fall of this year. You can find more information about the show at www.TheJetSet.tv